Beer, Wine and a Business BookCLUB – What's the deal?
I hear everyday business owners saying to me that they intend to read that book or implement that learning but never get around to it…
Well, this club will keep you focused, hold you accountable and get you into Action!  If one of your commitments is to gain any of the skills, confidence or beliefs that you need to get your GOOD business and make it GREAT then read on! This will transform your life for the better but also impact on your community and the people you employ.
This monthly event gives you the opportunity to network and share ideas . Plus it is a great learning environment to build on and create a great mindset, great business and install the life habits we need to have a great life!
You will get accountability from your local BusinessCOACH (yours truly) and don't forget the great beer and wine.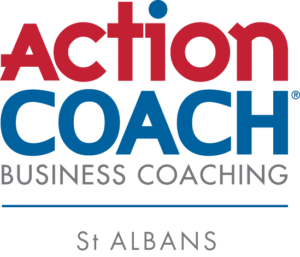 Your investment is £99 plus VAT per month (50% discount for BNI & AL2Gether Members) for the first person of a company, if you wish to bring a team member along it is a discounted rate for them of 50% plus VAT.
You will receive:
A mindset, self-help or business book each month.
Group coaching session each month run by your ActionCOACH
A journal and pen to collect the ideas from the coach, group discussions and the book that you will take away to read.
Book Review and Accountability on how to implement the learnings into your business and your lives.
Being part of a support group on WhatsApp.
A drink (or two) from the bar or tea / coffee.
But last and certainly not least we will be having lots of FUN!
Your commitment
Come along and try your first meeting with us for FREE! If you then think it's for you and wish to attend monthly, It will then be a six month commitment from you.
If after the first FREE session this is for you?
We will arrange with you a monthly payment scheme on go cardless for a six month period,. At the end of six months you get the choice to carry on the same arrangement or leave. If you would like to pay upfront then you will get one additional free meeting as your saving £495 plus VAT instead of £594 plus VAT for the six meetings.
BookCLUB is usually on the first Tuesday of every month . It starts with a bit of networking at 7pm, leading into the event for a prompt start of 7.30pm and finishing around 9pm for more networking and discussion.
What do you think? Do you know someone that needs this? Or a staff member who needs support?
This is the club to keep you focused, hold you accountable and get you into Action creating a lifelong habit of self development.
So how do I sign up?
Register in advance for this meeting:
https://zoom.us/meeting/register/uZwtc-itqj4jzLAEHvglll9D3L3XVAq51w
"I very much enjoyed BookCLUB. Jeremy's passion and skill for helping people had already come across in the phone call I'd had with him, and yet the session was still even better than I expected – extremely thorough, very participative and full of great ideas from all corners of the group. A thumbs up from me!" Pep – UtiliTrack
Tuesday 1st December
7:30 pm - 9:00 pm
FREE
ZOOM

ORGANISER'S PHONE NUMBER
07815 142557