Who is Jeremy? 
Highly motivated business coach with; 23 years' professional experience, a Masters in Business Administration, and Business Coach certifications. Jeremy has run his own business, worked for start-ups through to leadership roles within FTSE 100 companies, mentoring and managing teams, led transformation projects, attained multi-million pound sales and, developed and delivered sales business strategies.
Helped SME coaching clients; expand, create business plans, improve team efficiency, secure funding, gain tax credits, access Government grants, create business cost savings, set out exit strategies, gain personal time for family, and increase personal wealth.
Wealth of market conditions experiences in growing business. Having experienced two recessions and one boom in my career I understand how to focus on increasing profitability, maintaining the workforce and developing new strategies to ensure success.
Experienced in mentoring – throughout my career in leadership roles I have always provided both training, mentoring and 'buddy' programmes to ensure the business is supported from a succession perspective and to provide individuals with clear support networks and career progression plans, some of whom are now leaders in their own fields.
Passionate and devoted – Jeremy is dedicated to helping business owners grow their profits, create more jobs, find the balance between work and their personal lives, and ultimately achieve their business and personal goals.
Personal Attributes 
As a fellow business owner, I understand the courage, determination, skill, self-belief and sheer hard work required to establish and grow a profitable company. I also have the wider perspective of having been a successful Director in both small and multi-national companies. Sales and marketing have been the foundations of my career and I understand the need to fail often and fail fast to achieve success. As an ActionCOACH I am passionate about helping you achieve greater results in your business, and to re-energise your ambitions and dreams by working with you and by investing my boundless energy into making your business as successful as it can be.
Proven Track Record of Success
Reduced business expenditure by an average of 10% per annum.
Gained £2,400 in Government grant funding for business planning.
Supported a change of business sales resource mix through recruitment and best practice processes which increased win rates from 38% to 57%
Helped transform a sales department from the ground up to leverage £1.1M sales increase in 12 months
Developed a £1m profit pipeline with 35 marketing campaigns in 3 months
BookCLUB - "learning through interesting books and brilliant networking"
Jeremy has really helped me put some structure into my business, and made me think about what I want to achieve and how much I need to earn to do that. I've never been great at quantifying things, but now I'm definitely moving in the right direction. The best bit is the monthly business book-club - the books are interesting, and the networking is brilliant. He's run his own business, so he knows the deal - recommended!

J Hazelhurst
1st 12 months are the Hardest!
Jeremy has supported me in building my new business this year and I couldn't of done it without him. Jeremy has helped me realise my potential and my future potential. I have doubled my income in the short space of time we have worked together, and I am looking employ my first member of staff next month. I am getting to grips with 'knowing my numbers' which has been a huge game changer for my business. I had heard that new businesses do not tend to make money in their first year, but I have had my best year yet in my career financially and I am loving what I do so Thank you Jeremy, things could of been so different without your support.

E Ellis
Jeremy is simply inspiring. There are so many facets to running a successful business and it can be overwhelming to say the least. With great structure and guidance in only a few short weeks, Jeremy has helped me realise the importance of tracking things and even introduced me to new KPI's I didn't think were relevant to my business. I've also taken on my first member of staff in the short time we've been working together which is allowing me to work on my business rather than in it. We are already making more money on each sale and I'm so excited to continue learning from Jeremy and his proven system. Great guy amazing coach. Thank you so much.

S Walker
GrowthCLUB - "Helping us to achieve our long term goals everyday"
I am very pleased to say that Jeremy has been our business coach for some time now. He has assisted us to formulate and prepare goals on a quarterly basis at the GrowthCLUB he runs. This means that we now refer to our goals and targets on a daily basis. This has helped us to grow our business on an exponential basis. Time and time again he has proven his ability to come up with appropriate suggestions and counsel to enhance our working practices to enable us to reach our goals. I have no reservations in recommending Jeremy as a business coach, especially within the technology area, for any business determined to make the changes necessary to grow and expand to reach their potential.

B Anderson
Go ahead and take the next step
It's understandable to be uncertain of new things. Great new is the ActionCOACH system has been used over the last 25 years in hundreds of thousands of business all over the world.
The first step is to detail both your personal and business goals. Once you have that understanding a 5 year plan with specific achievable strategies for the next 18 months you'll be empowered to make the right choices for you. Isn't it worth knowing how it all works?
Business Growth Events
Upcoming Events
GrowthCLUB Planning Day
What is GrowthCLUB? The ActionCOACH GrowthCLUB is a powerful, action packed and highly focused 1 day business planning workshop that combines the synergy of your local business coaching team and like minded, innovative business owners and their teams to create a clear business growth plan for your business. By the end of the workshop you…
Business Growth
GrowthCLUB Planning Day
What is GrowthCLUB? The ActionCOACH GrowthCLUB is a powerful, action packed and highly focused 1 day business planning workshop that combines the synergy of your local business coaching team and like minded, innovative business owners and their teams to create a clear business growth plan for your business. By the end of the workshop you…
Business Growth
View the full business events calendar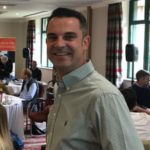 Principal Coach
Jeremy Graham-Clare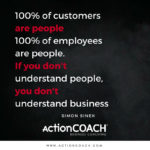 Marketing - St Albans, London Colney, Harpenden, Hatfield & Welwyn
Charli Bernard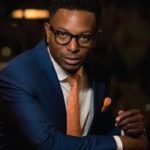 Business Development Manager
Leon Brown